Lair of Dreams (A Diviners Novel 02) by Libba Bray
is now published.
You can order a copy of this book from
Amazon (International)
You can find out more about the author on
Twitter
,
Facebook
,
Tumblr
,
Instagram
and her
website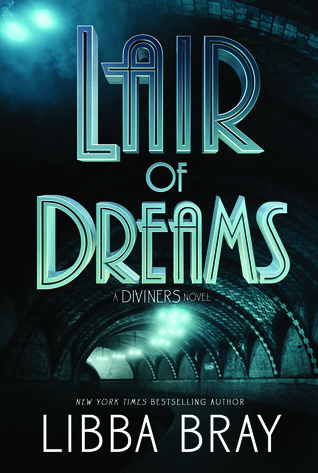 Book Blurb
After a supernatural showdown with a serial killer, Evie O'Neill has outed herself as a Diviner. With her uncanny ability to read people's secrets, she's become a media darling. It seems like everyone's in love New York City's latest It Girl - their 'Sweetheart Seer'.
But while Evie is enjoying the high life, her fellow Diviners Henry DuBois and Ling Chan will fight to keep their powers secret.
A malevolent force is at large, infecting people's dreams and claiming victims in their sleep. At the edges of it all lurks a man in a stovepipe hat who has plans of nightmare proportions . . .
As the sickness spreads, can the Diviners descend into the dreamworld to save the city?
You can find the review here