Title: Available Darkness (Episode 4)
Author: Sean Platt and David Wright
Series: Available Darkness (Season 1)
Publisher: Collective Inkwell
Read Type: Author request
Stars:
This book can be purchased from
Amazon (International)
as a full series of 6.
To find out more about the authors please visit
Facebook
and their
Website
.
Individually, you can find Sean on
Facebook
,
Twitter
and
Amazon
Individually, you can find David on
Facebook
,
Twitter
,
Google+
and
Amazon
Season Blurb
From the writers of the post-apocalyptic smash hit serial, Yesterday's Gone, and Z 2134, comes Available Darkness, a new breed of vampire serial thriller.
The Darkness Has Awoken
FBI Special Agent Caleb Baldwin is on the hunt for a serial killer who has left a trail of burned bodies. One of those victims — his wife. As he gets closer to finding the killer, he falls deeper into an elaborate conspiracy.
A man wakes buried alive with no memory of who or what he is. In his pocket, a note: "Avoid the sunlight and don't touch anybody." Now he is being hunted by the FBI while trying to remember his monstrous past. He must control the darkness within before it consumes him and the child whose life he must protect.
11-year-old Abigail was dying slowly each day as the prisoner of a sick man. Until she is saved by the most unlikely of heroes — a vampire with a deadly touch. He is her only hope, and she may hold the key to unlocking the memories of his hidden past.
Past, present, fate, and future are on a collision course as the hours of AVAILABLE DARKNESS are ticking away and a force greater than anything the world has ever seen threatens humanity.
Available Darkness is an epic serialized journey that reinvents vampire mythology with a fast paced, character-driven thriller that blends action, mystery, fantasy, and horror in an addictive, tragically romantic story.
Author Bios
Sean Platt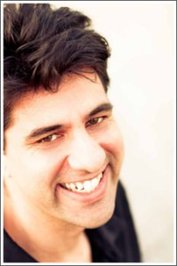 Sean loves writing books, even more than reading them. He is co-founder of Collective Inkwell and Realm & Sands imprints, writes for children under the name Guy Incognito, and has more than his share of nose.
Together with co-authors David Wright and Johnny B. Truant, Sean has written the series Yesterdays Gone, WhiteSpace, ForNevermore, Available Darkness, Dark Crossings, Unicorn Western, The Beam, Namaste, Robot Proletariat, Cursed, Greens, Space Shuttle, and Everyone Gets Divorced. He also co-wrote the how-to indie book, Write. Publish. Repeat.
David W. Wright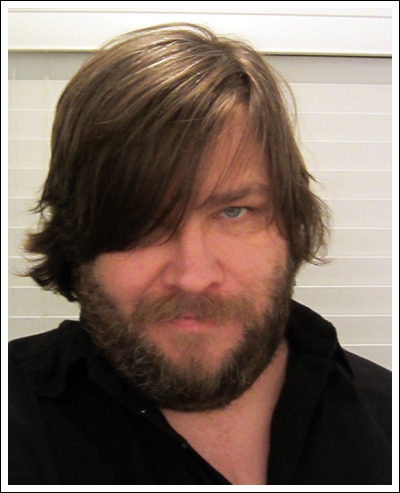 David W. Wright is the co-author of the number 1 sci-fi and horror series, Yesterday's Gone, as well as six other series.
David is also a cartoonist who is working on a children's book.
David blogs about writing and stuff he likes at his personal blog, and about his books at Collective Inkwell.
He lives on the east coast with his wife, seven-year old son, and the world's most poopingest cat.
Review
Strong language: None
Drugs: None
Violence: Some
Sexual content: Some
The authors gave out a free copy of season one of this serial in their newsletter as an apology for messing up details in the previous letter. I decided to read and review this. Despite having the entire first series, 6 episodes, at once in front of me, I will stick to no more than one a week the same as they are initially released in America.
You can find links to all of my review of the series at the Available Darkness Archive
This episode steps back 12 years into John's past, a seemingly normal human one with a human partner. And yet there is something darker hinting from the corners, dreams and midnight painting sessions that seem to be connected to real events. Is John somehow killing in his sleep? Is his partner telepathic or psychic to feel the urge to paint the missing woman?
This episode had a very different theme and pace, allowing us to see John living and loving with very few cares. He seems like a different man, not weighed down by acts he has committed or restrictions of his species. It was bittersweet to read what he had here, compared to what we know will be in his future.
I enjoyed this episode, but felt it was weaker and a bit too much of a theme change, especially after the previous one was left on such high stakes. I hope to see more of the present in follow up episodes or at least some action in his past.
The 411
I was thrown by the change of pace, time, and theme of this episode. I found it hard to reconcile with what I had been reading up to this point. This I think changed my opinion more than the actual writing.
It was nice however, to see a different side to a character who was appearing to get increasingly dark. I look forward to seeing where the authors will take this
I give this episode a 3.5 but round it up to 4 stars for the sake of review sites