Title: Available Darkness (Episode 2)
Author: Sean Platt and David Wright
Series: Available Darkness (Season 1)
Publisher: Collective Inkwell
Read Type: Author request
Stars:
This book can be purchased from
Amazon (International)
as a full series of 6.
To find out more about the authors please visit
Facebook
and their
Website
.
Individually, you can find Sean on
Facebook
,
Twitter
and
Amazon
Individually, you can find David on
Facebook
,
Twitter
,
Google+
and
Amazon
Season Blurb
From the writers of the post-apocalyptic smash hit serial, Yesterday's Gone, and Z 2134, comes Available Darkness, a new breed of vampire serial thriller.
The Darkness Has Awoken
FBI Special Agent Caleb Baldwin is on the hunt for a serial killer who has left a trail of burned bodies. One of those victims — his wife. As he gets closer to finding the killer, he falls deeper into an elaborate conspiracy.
A man wakes buried alive with no memory of who or what he is. In his pocket, a note: "Avoid the sunlight and don't touch anybody." Now he is being hunted by the FBI while trying to remember his monstrous past. He must control the darkness within before it consumes him and the child whose life he must protect.
11-year-old Abigail was dying slowly each day as the prisoner of a sick man. Until she is saved by the most unlikely of heroes — a vampire with a deadly touch. He is her only hope, and she may hold the key to unlocking the memories of his hidden past.
Past, present, fate, and future are on a collision course as the hours of AVAILABLE DARKNESS are ticking away and a force greater than anything the world has ever seen threatens humanity.
Available Darkness is an epic serialized journey that reinvents vampire mythology with a fast paced, character-driven thriller that blends action, mystery, fantasy, and horror in an addictive, tragically romantic story.
Author Bios
Sean Platt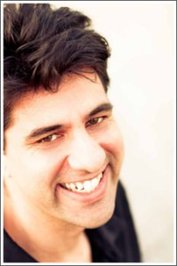 Sean loves writing books, even more than reading them. He is co-founder of Collective Inkwell and Realm & Sands imprints, writes for children under the name Guy Incognito, and has more than his share of nose.
Together with co-authors David Wright and Johnny B. Truant, Sean has written the series Yesterdays Gone, WhiteSpace, ForNevermore, Available Darkness, Dark Crossings, Unicorn Western, The Beam, Namaste, Robot Proletariat, Cursed, Greens, Space Shuttle, and Everyone Gets Divorced. He also co-wrote the how-to indie book, Write. Publish. Repeat.
David W. Wright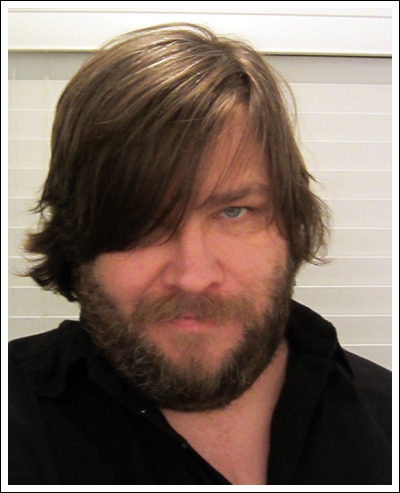 David W. Wright is the co-author of the number 1 sci-fi and horror series, Yesterday's Gone, as well as six other series.
David is also a cartoonist who is working on a children's book.
David blogs about writing and stuff he likes at his personal blog, and about his books at Collective Inkwell.
He lives on the east coast with his wife, seven-year old son, and the world's most poopingest cat.
Review
Sexual content: Some, non-graphic
The authors gave out a free copy of season one of this serial in their newsletter as an apology for messing up details in the previous letter. I decided to read and review this. Despite having the entire first series, 6 episodes, at once in front of me, I will stick to no more than one a week the same as they are initially released in America.
This episode kicks off roughly where the last one ended but with a massive question mark on what happened to some of the characters in the mean time. Once again the main of the story is following John and Abigail, the vampire and the girl he rescued, respectively. I feel very in tune with these two, when a chapter pops up with one of their points of view marked, I end up reading it, even if I told myself
There are no characters I actively dislike, but I do not yet feel a connection to the FBI agent, who had a bigger, if still not directly related, part in the book and plot. I suspect however that he will come to be a strong force in later episodes. He appears to have a drug problem, presumably prescription, I hope this plays into his decision making in less than admirable ways rather than being merely a trope.
There was a lot of information in this episode about exactly what John is, as well as about the FBI division. This, I thought, was presented very well overall, kept short and split up so it did not become and info dump.
Once again very good cliff hanger, leaving me wanting to flick to the next episode instantly.
The 411
Overall another good episode, with a deeper connection to the characters and a magnetism to the story that made me want to keep reading.
I give this episode a 4.5 adjusted to 5 for reviewing purposes.