Available Darkness
By Sean Platt and David Wright
About The Authors:
Sean Platt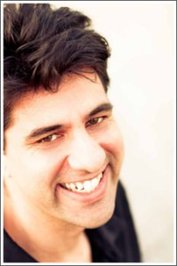 Sean loves writing books, even more than reading them. He is co-founder of Collective Inkwell and Realm & Sands imprints, writes for children under the name Guy Incognito, and has more than his share of nose.
Together with co-authors David Wright and Johnny B. Truant, Sean has written the series Yesterdays Gone, WhiteSpace, ForNevermore, Available Darkness, Dark Crossings, Unicorn Western, The Beam, Namaste, Robot Proletariat, Cursed, Greens, Space Shuttle, and Everyone Gets Divorced. He also co-wrote the how-to indie book, Write. Publish. Repeat.
David W. Wright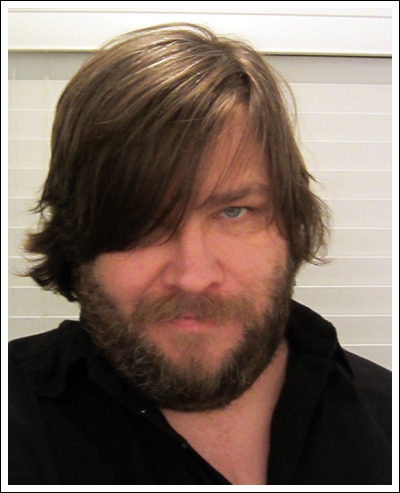 David W. Wright is the co-author of the number 1 sci-fi and horror series, Yesterday's Gone, as well as six other series.
David is also a cartoonist who is working on a children's book.
David blogs about writing and stuff he likes at his personal blog, and about his books at Collective Inkwell.
He lives on the east coast with his wife, seven-year old son, and the world's most poopingest cat.
Season One Blurb
FBI Special Agent Caleb Baldwin is on the hunt for a serial killer who has left a trail of burned bodies. One of those victims — his wife. As he gets closer to finding the killer, he falls deeper into an elaborate conspiracy.
A man wakes buried alive with no memory of who or what he is. In his pocket, a note: "Avoid the sunlight and don't touch anybody." Now he is being hunted by the FBI while trying to remember his monstrous past. He must control the darkness within before it consumes him and the child whose life he must protect.
11-year-old Abigail was dying slowly each day as the prisoner of a sick man. Until she is saved by the most unlikely of heroes — a vampire with a deadly touch. He is her only hope, and she may hold the key to unlocking the memories of his hidden past.
Past, present, fate, and future are on a collision course as the hours of AVAILABLE DARKNESS are ticking away and a force greater than anything the world has ever seen threatens humanity.
Available Darkness is an epic serialized journey that reinvents vampire mythology with a fast paced, character-driven thriller that blends action, mystery, fantasy, and horror in an addictive, tragically romantic story.
Episode 1
My review
Episode 2
My review
Episode 3
My review
Episode 4
My review
Episode 5
My review
Episode 6
My review
Season 1 Overview
My review
Goodreads
Amazon (International)
Season Two Blurb
A MAN BETRAYS HIS OWN KIND
Following events of Available Darkness Season One, John finds himself one year later working for the very enemy who had hunted him for so long -- the government.
The woman that he loves, Hope, had had her mind erased and the only way he can ever find her again is to fulfill his duty, which means betraying his own kind.
A CHILD STRUGGLES TO CONTAIN THE MONSTER WITHIN
11-year-old Abigail, now living with the curse of being a vampire, struggles to survive in a lonely existence where every feeding weighs on her soul and overwhelms her with darkness.
How close can she come to the abyss before she is pulled in?
A WOMAN REMEMBERS
Hannah Quinn had the almost-perfect life -- a blossoming flower business, a loving boyfriend, and she was genuinely happy for the first time in years. But an accident is about to throw her entire life into chaos, leaving her with the question -- "Who am I?"
A DARKNESS LOOMS
When a new portal appears, and an ancient evil threatens to destroy the world, John must fight not only to save those that he loves, but to save the entire world. But time is running out, and the Darkness will wait for no man.
Available Darkness: Season Two is the nail-biting, heart-pounding, second part of the Available Darkness Trilogy.
Episode 7
My review
Goodreads
Episode 8
My review
Goodreads
Episode 9
My review
Goodreads
Episode 10
My review
Goodreads
Episode 11
My review
Goodreads
Episode 12
My review
Goodreads
Season 2 Overview
My review
Goodreads
Amazon (International)